DKPTO has managed many internationally funded projects. With the IPeuropAware project, we find ourselves in a new role as beneficiary. In project we have committed ourselves to improve our services towards small and medium-sized enterprises (SMEs).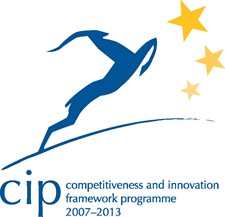 "Usually, we participate in EU projects as project managers. This time we are both beneficiaries and workpackage leaders. I think it is very healthy to try one's own medicine now and then, and be at the receiving end of EU projects", says Marianne Helledi Knudsen, Project Manager on IPeuropAware in DKPTO.
As part of IPeuropAware, our helpdesk personnel will be trained to better guide SMEs within enforcement of IPR. We are also leaders of a whole workpackage in the project which is dedicated to IP authorities' enforcement support services for SMEs. Till now, we have established a European Enforcement Expert Group, which has held its first meeting. The Group advises the 26 partners in the project on enforcement of IPR. This includes giving opinions on which new IPR enforcement services the participating IP authorities will offer to SMEs.
The theme of enforcement is not a new one to DKPTO, which has headed a range of projects in other countries such as Romania, Turkey and Croatia.