For further information about the PPH-agreements please contact:

The Danish Patent and Trademark Office (DKPTO) take part in the Global PPH Program and additionally have a bilateral PPH/PPH-PCT program with China.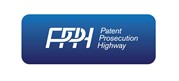 See more information and the guidelines for using our Patent Prosecution Highways:
- Global PPH Program (Denmark, US, Japan, Korea, Canada, United Kingdom, Australia, Norway, Finland, Spain, Portugal, Russia, Sweden, Israel, Hungary, Iceland, Nordic Patent Institute, Austria, Singapore, Germany and Estonia)
- PCT-PPH and PPH programs with the State Intellectual Property Office of the P.R.C. (SIPO)
Reference is also made to the common PPH website offered by the patent offices participating in PPH, which include statistics, procedures, information etc. on PPH.